Third graders are pack creatures. In the wild, they often wear copious amounts of pink, allowing the pack to blend together into one giant, adorable mass. If they spot a camera, their defense mechanism is to pose, usually with the peace sign, rendering the cameraman unable to attack due to extreme cuteness.
I have epically failed at blogging since, oh, April, which is when my school added an extra four English classes to my schedule. Turns out, I really relied on free time in the afternoons to write blog posts. When I arrived back in March, my school asked if I would teach four after school classes (two groups of kids, twice a week). Since I only see my students once a week and my classes are all 30+ students, the after school classes are really my only chance to build a personal relationship with the kids and give them some individual attention. Also, I am in favor of extra money.
Hard at work. We made the mistake of telling the students that if they didn't finish their worksheets in class, it would be homework. After that, the kids were too busy trying to finish their work to pay attention.
The classes started in April and well, they've been interesting. For the first month, my co-teacher and I had free reign over, well, everything. We had two classes: one group of twenty third and fourth graders and one group of twenty fifth and sixth graders. For the third and fourth graders, we scrounged up some old phonics books and taught some consonant blends, but we didn't have any books or pre-existing material for the older students. The school wanted me to teach conversation and I spent the few classes killing myself trying to come up with topics that would engage the kids and creating elaborate material to go along with the lessons, but after about a week and a half of staying late everyday trying to get everything done and nearly getting locked into the building a couple of times, I simplified my lessons and got the students to talk by bribing them with vitamin C tablets. Yay for bribery!
Korean pencil cases are insane. Everyone has one, and they range from merely cute to having three compartments and a roulette game mounted on the lid.
Starting in May, however, the vice principal informed my co-teacher and I that for the rest of the year, the classes would be divided into an advanced class and a basic class. That would be a class for all the advanced students, grades third through sixth, and a class for all the basic students, grades third through sixth. *headdesk* My co-teacher and I both protested, pointing out that third graders and sixth graders need to be taught differently and that even the most advanced third graders can't hope to keep up with even the average sixth graders, much less the advanced ones; the education gap is simple too great. The vice principal had made up her mind though, and the decision stood. We're just the teachers; what do we know. We gave all the students who registered for the after school classes a test to determine what class they would be in, and nine students, all fifth and sixth graders except for one EXCEPTIONALLY bright fourth grader, qualified for the advanced class. We told they rest they were placed in the basic class and chaos broke lose. Several sixth graders, ashamed of being in a class with third and fourth graders and bored by lessons that ultimately end up being geared towards eight and nine year olds, begged their way into the advanced class, where they are hopelessly out of their league and mostly come in late and cut up in the back of class. Meanwhile, the parents of the brighter third and fourth graders who were put in the basic class called the school and demanded that their children be placed in the advanced class. The school caved and three of the more advanced third and fourth graders were moved into the advanced class, where they are also hopelessly out of their league and spend the entire class talking to each other. This means that in addition to having too great of an age range to really be effective, the classes aren't even grouped by ability anymore.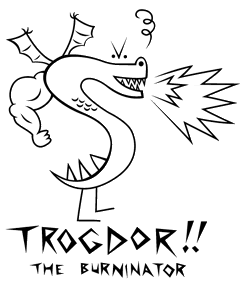 Basically, the classes are a mess, but I've been here long enough to know I can't change them. In a way it's a relief; it give me an out from actually having to invest a lot of energy into the classes. Lesson planning is pretty simple - copy a few pages from the textbook that the school (finally) provided and come up with a game. The basic class plays a lot of bingo and the advanced class plays a lot of hangman. There's a twenty minute gap between the last period of the school day and the start of the after school classes, and the third graders usually show up right away. I take them to the back room, where they treat me like a human jungle gym (the little girls love to be twirled around, the little boys like to jump on me) and they bring me pictures of animals they want to learn the English for. The older students love to draw and I substitute some sort of art project for the game every few weeks. A few weeks ago I gave the advanced class a short story about a catorse - an animal with the head of a cat, the body of a horse, the tail of a mouse and the wings of a butterfly - and told them to make their own hybrids and write a short summery about their animal. Yun Joon Sik's animal had the body of a dragon and the arm of a ninja. That's right, my fourth grader independently created Trogdor!